Our Story
Hello! My name is Eve and I am a local artist from Grimsby. I love to capture happy memories and celebrate the beauty of our home through the use of my pastel-coloured, whimsical watercolour style.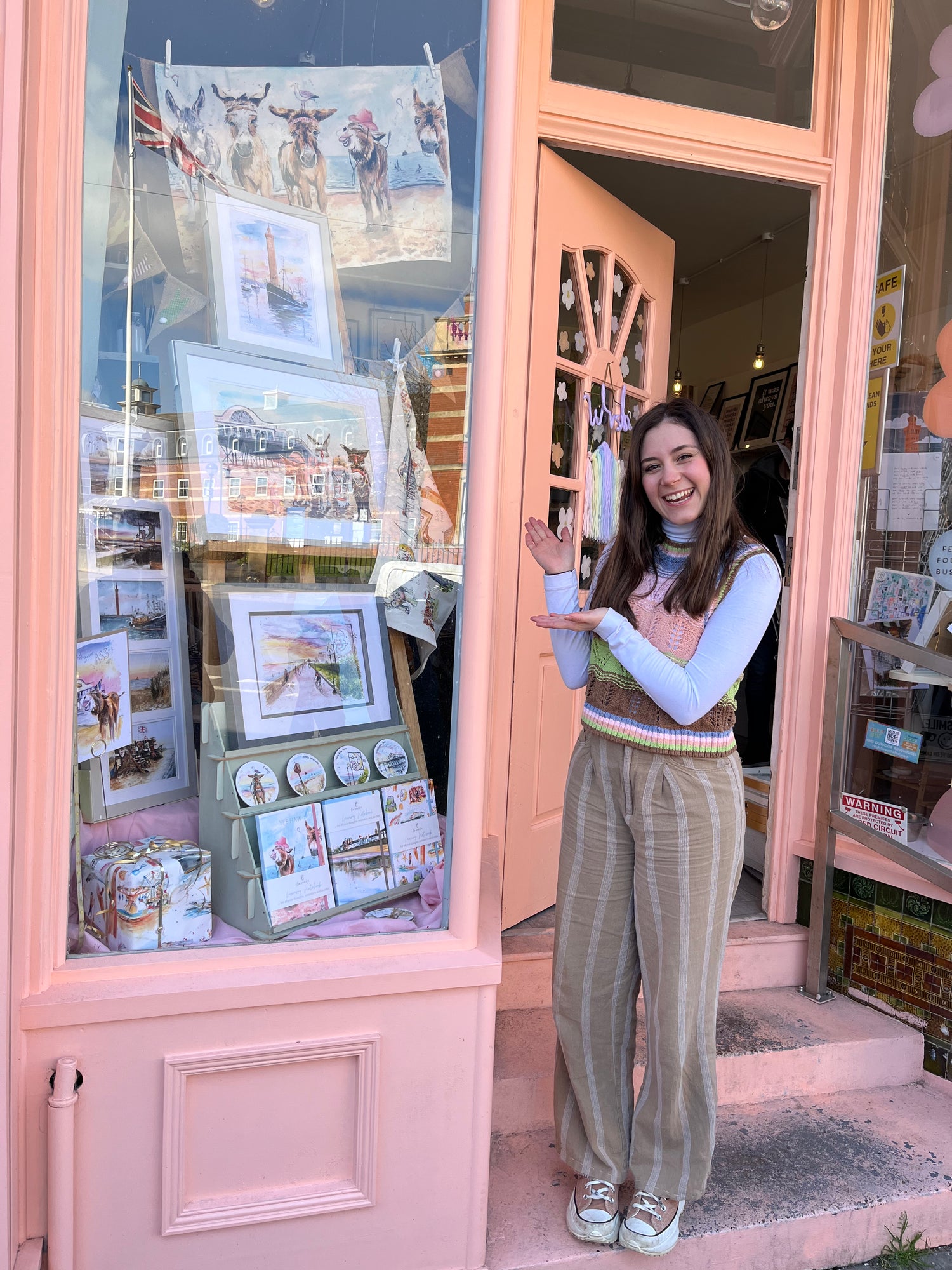 Despite my busy city lifestyle as I travel up and down the country between London and Cleethorpes, I always find myself drawn to the sea and nature, so my style has been largely influenced by the ever-changing colours in the sky and their reflections in the water. I'm a huge David Attenborough fan, and I love to consider the reasons behind animal behaviours and incorporate these in silly ways into greetings cards and other illustrated products. It's my biggest passion to make people smile through my work. As a trained musical theatre performer, I'm a big storyteller, and so every piece I create tells a story, often inspired by my own walks and experiences.
Browse some of Eve's original paintings...